Coronavirus - What We're Doing
Coronavirus Covid-19


Dear Student,
If you are a new student, or a valued returning student to the DIY School, we appreciate your loyalty and the trust you place in us. Recognising the ongoing and increased uncertainty that coronavirus (COVID-19) is causing around the world, our highest priority is the health and well-being of our students, trainers and suppliers. 
At present, we are not delivering training courses due to the enforced isolation and travel measures, put in place on March the 23rd.
If you are due to attend a course, please check the website booking page to see if it is cancelled. If so, you will receive an email with details on how to re book your course to a new date once we are legally permitted and it is safe to do so.

Once restrictions are lifted and we can resume training, we will be continually reviewing our training operations and continue to adapt to meet our students and trainers needs following the guidance issued by the government and health authorities, including measures such as:
Students MUST bring a pair of rubber faced protective gloves to be worn whilst participating in their training course.  
Students MUST bring & wear a protective face mask if social distancing is not possible, whilst participating in a particular exercise on your course. 
STUDENTS WILL NOT BE ALLOWED TO PARTICIPATE IN ANY COURSE IF THEY DO NOT HAVE THE CORRECT ITEMS OF PPE.
DIY retailers such as Screwfix supply these items 
Enforcing regular handwashing and respiratory hygiene measures, whilst entering & leaving the training centre & throughout the day.

Reducing our training centre class sizes from 8 students to 4, enabling large social distancing between each student.

Frequently cleaning and disinfecting of objects and surfaces that are touched regularly by colleagues, trainers and students, using standard cleaning products.

Being mindful of our personal space and that of our students.

Colleagues who are in a vulnerable group are strongly advised to follow social distancing guidance

Following the Government stay at home guidance for any colleague or student of the household with COVID-19 symptoms.

Regular communications updating on actions being taken to reduce risks of exposure in the training centre

Encouraging payment by card rather than cash.

Cleaning shared tools (paddle mixer etc) following every use, if students require disposable gloves and/or face masks, we will supply them.
If our training centre suffers a closure this would be highlighted on our website, so we would encourage you to check the website prior to attending a course. We would also request you avoid entering the training centre if you are exhibiting symptoms to further help us safeguard our colleagues and students, and follow the guidance below to protect yourselves and those around you.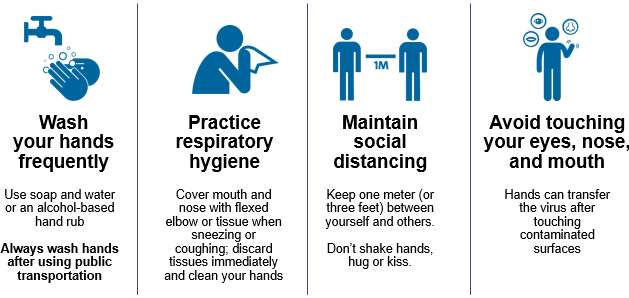 Throughout our 14 year history, we have remained centred on our students and we will continue to do so.
We appreciate your patience and support as we collectively navigate these unprecedented times.

Simon Bessell
Managing Director